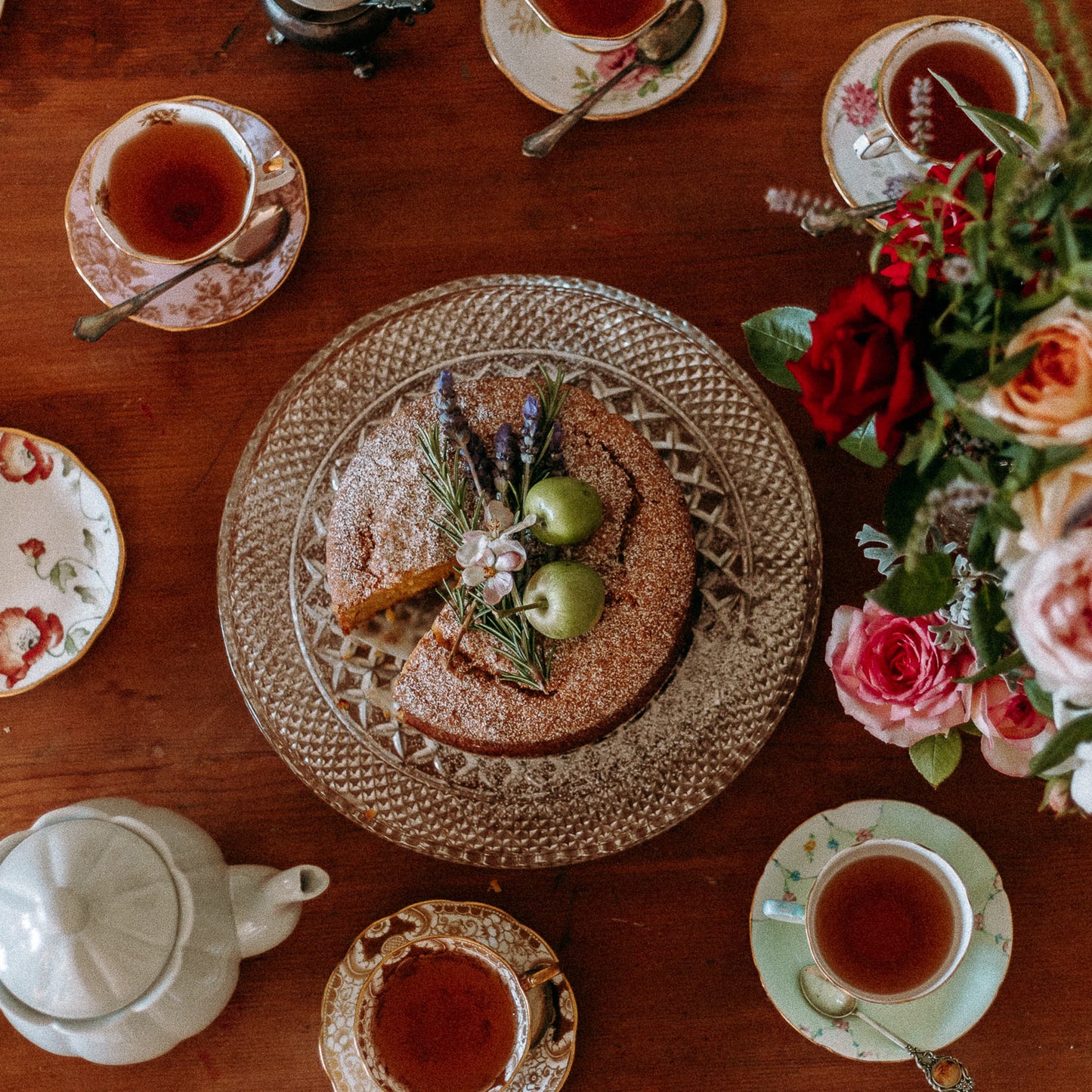 Tea cake with organic black tea syrup
Delicious tea cake with actual tea.
Need a quick cake to bang out to impress your MIL? This tea cake is a go. 
Ingredients:
2 cups all-purpose flour

2 teaspoons baking powder

1/2 teaspoon baking soda

1/2 teaspoon salt

1 cup unsalted butter, room temperature

1 1/2 cups granulated sugar

4 large eggs, room temperature

1 teaspoon pure vanilla extract 

1 1/4 cups milk
For the tea syrup:
Instructions:
Preheat oven to 180°C. Grease and flour a 22 x 32 cm baking tin.

In a medium bowl, whisk together the flour, baking powder, baking soda, and salt.

In a large bowl, beat the butter and sugar together with an electric mixer until light and fluffy. Beat in the eggs, one at a time, until well combined. Stir in the vanilla extract.

Gradually add the dry ingredients to the wet ingredients, alternating with the milk, until just combined. Do not overmix.

Pour the batter into the prepared baking pan and smooth out the surface. Bake for 30-35 minutes, or until a toothpick inserted into the center comes out clean.

While the cake is baking, make the tea syrup. In a small saucepan, combine the sugar, water, and tea. Bring to a boil over medium heat, stirring until the sugar has dissolved. Reduce heat to low and let the tea steep for 5 minutes. Remove from heat strain and let cool.

Once the cake is done, remove from oven and let cool for 5 minutes in the pan. Pierce the cake all over with a fork. Gradually spoon the tea syrup over the cake, allowing it to soak in. Let the cake cool completely before serving.