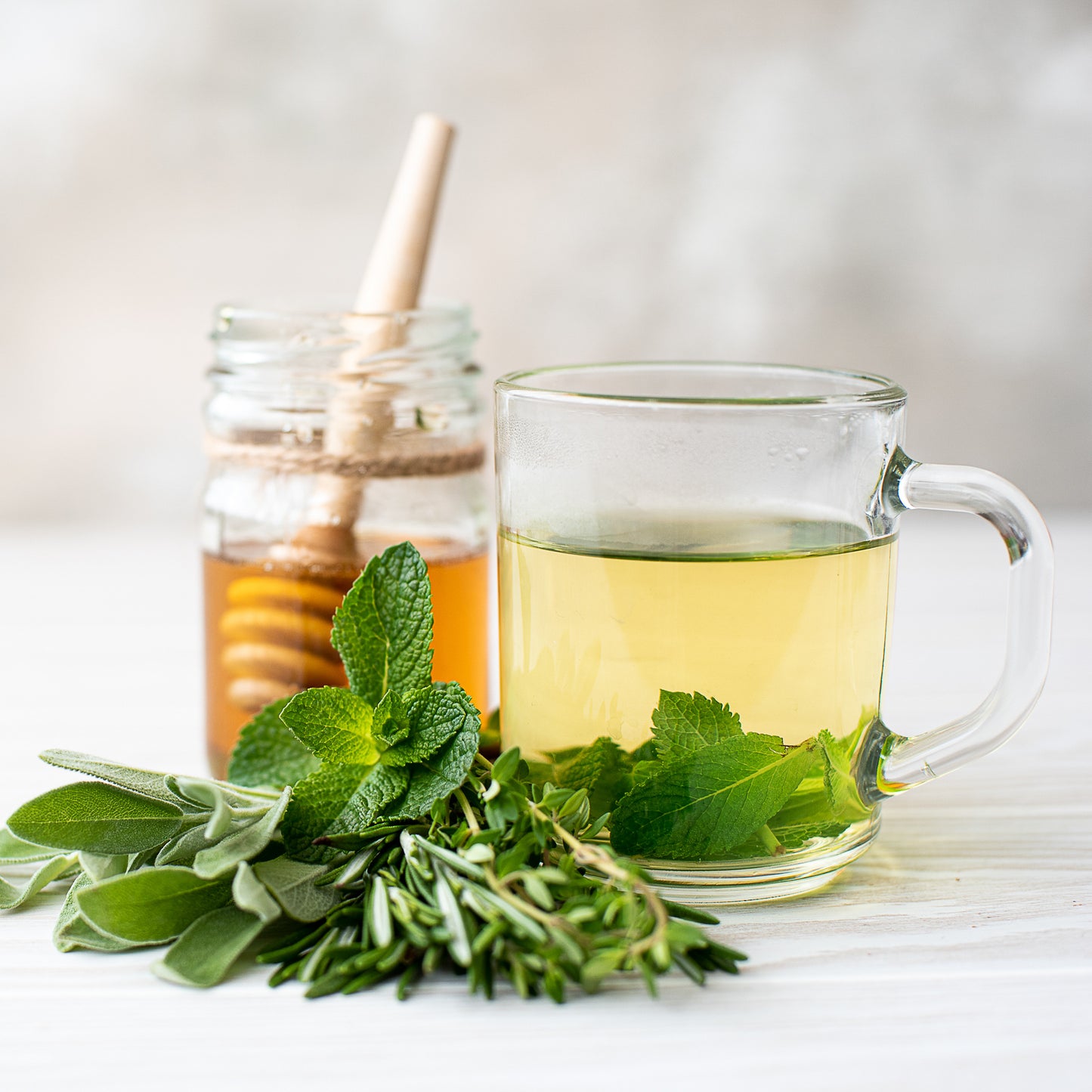 Peppermint Tea Mouth Wash
Cooling mouthwash made with organic tea. 
Want fresh breath? Hate the idea of all those artificial preservatives and colours in store bought mouthwash? Try our all organic mouthwash. 
Ingredients:
2 cups water

4 teaspoons of peppermint tea

1 tablespoon honey or coconut sugar nectar

1 teaspoon salt
Instructions:
Boil 2 cups of water in a saucepan.

Once the water is boiling, add the peppermint tea and let it steep for 5-7 minutes.

Strain the tea and add the honey/coconut sugar and salt to the tea. Stir until dissolved.

Let the mixture cool completely.

Once cooled, pour the mixture into a clean bottle or jar and store in the refrigerator. 
To use the peppermint tea mouthwash, shake the bottle well and rinse your mouth with 1/4 to 1/2 cup of the mixture for 30 seconds. Spit it out and rinse your mouth with water.  Make weekly to ensure it's fresh and tasty. 
To mix it up, try using our fennel and flora tea instead, or try using fresh herbs like rosemary or sage - just add these in the water before bringing to a boil.