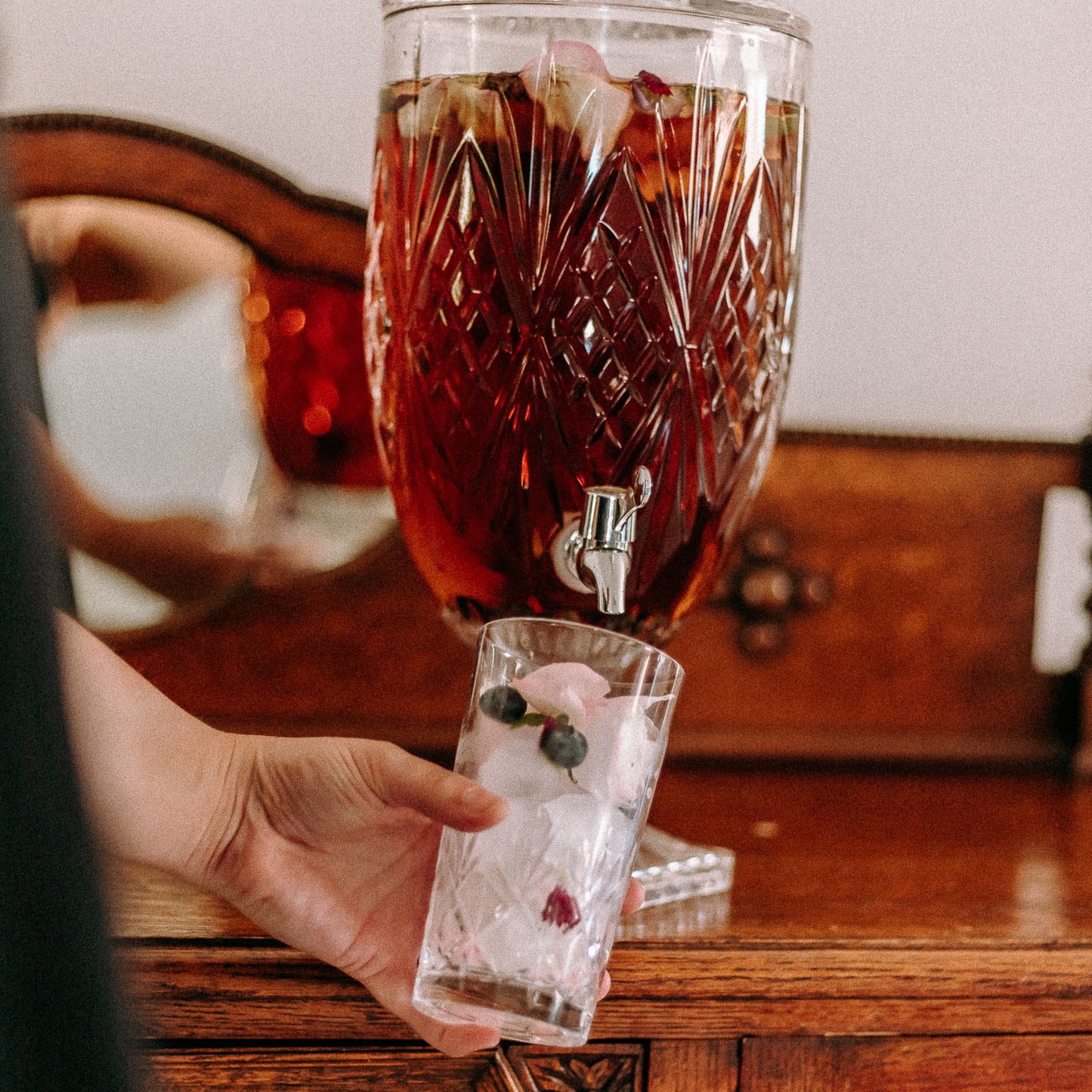 This tea tastes as good as it smells! What better way to jazz up your iced tea than by swapping out a regular black tea for our Black & Grey tea.
Ingredients:
4 teaspoons of Black & Grey  earl grey tea

4 cups boiling water

1/2 cup of coconut blossom sugar

1/2 cup freshly squeezed lemon juice

Ice 

Fresh mint leaves and edible flowers for garnish
Instructions:
Boil 4 cups of water in a saucepan.

Once the water is boiling, add the Earl Grey and let it steep for 5-7 minutes.

Add the sugar in while the tea is still warm. 

Strain and let the tea cool completely.

In a large pitcher, stir together the cooled Earl Grey tea, and lemon juice.

Fill the pitcher with ice cubes and stir until the tea is well chilled.

Serve the Earl Grey iced tea over ice, garnished with fresh mint leaves, and some fresh edible flower petals. 
To make it even next level, add 30 mls of gin the the glass before pouring the tea in. OMG Yass.