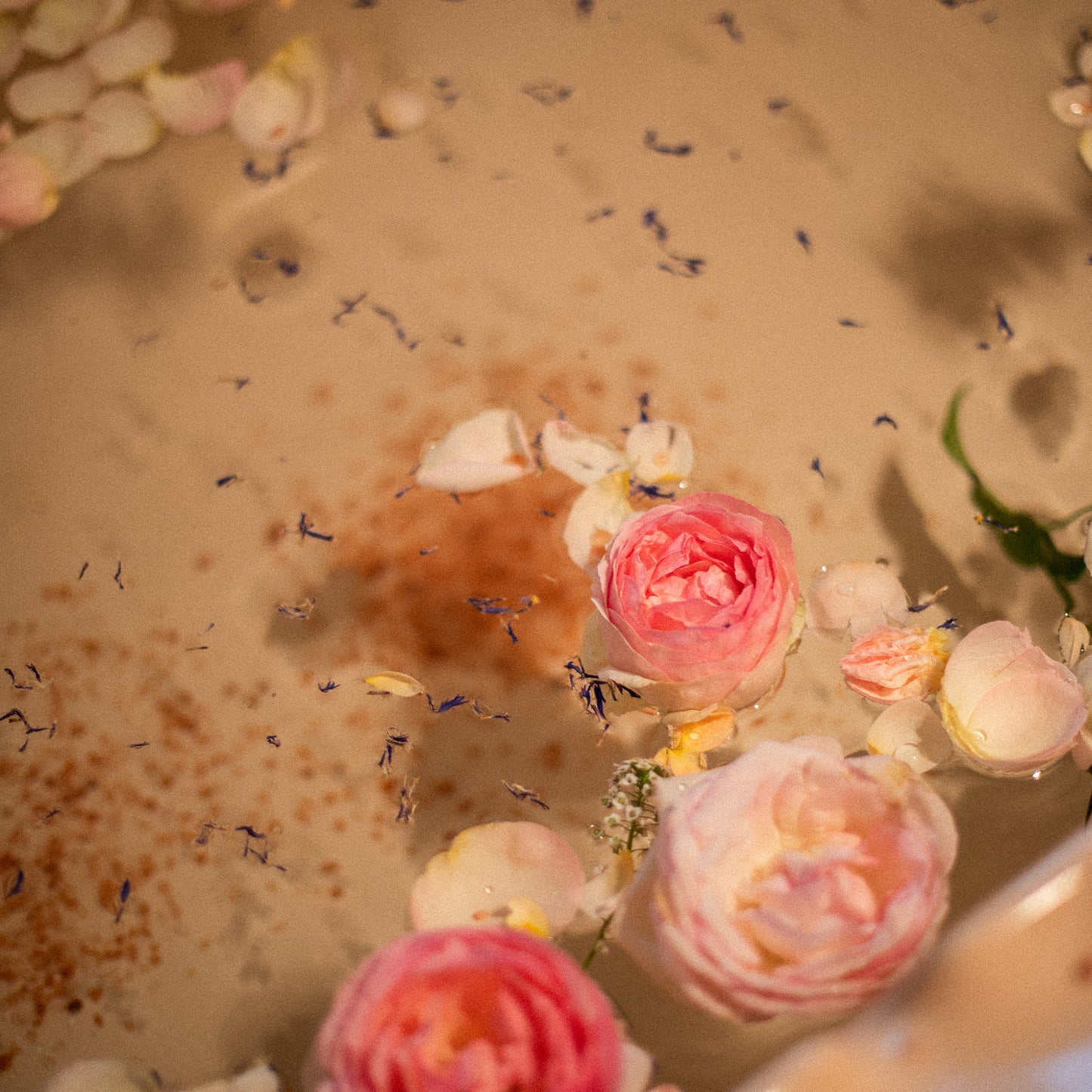 Refreshing foot soak
Have you been on your feet all day, and adulting way too hard?
Our refreshing peppermint tea foot soak is a great way to bring a little self love into your day. 
Ingredients:
4 teaspoons of peppermint tea 

4 cups boiling water

2 tablespoons Epsom salt

2 tablespoons baking soda

2 tablespoons dried rose petals or fresh ones if your feeling fancy. 
Instructions:
Boil 4 cups of water in a large bowl.

Once the water is boiling, add the tea and let it steep for 5-7 minutes.

Strain the tea and add the Epsom salt, baking soda, and dried rose petals (skip this step if you are using fresh petals)  Stir until fully dissolved. If you are not worried about a little mess, leave the tea leaves in. You can use them to gently exfoliate your feet after the soak. 

Let the mixture cool until it is warm but not hot.

Fill a large basin or bathtub with warm water and add the tea mixture.

Throw with great abandon fresh rose petals - feel free to throw them at anyone who interrupts your ME TIME. 

Soak your feet in the mixture for 15-20 minutes.

After soaking, rinse your feet with warm water and gently dry them with a towel. 
Best enjoyed in silence with grape juice or with a nice hot cup of tea. 
Ya welcome!