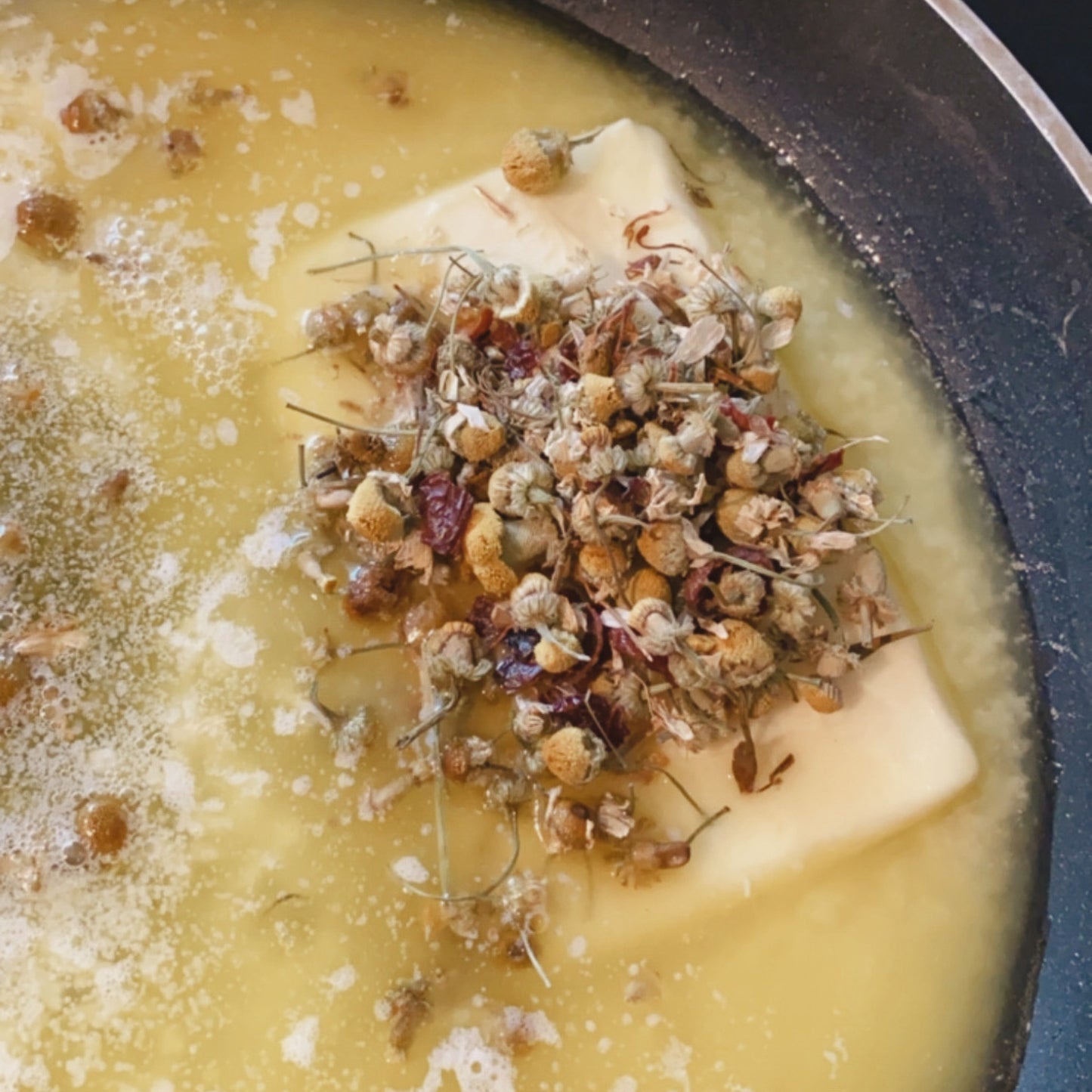 Chamomile infused butter.
Chamomile in butter sounds wild but it's actually amazing. We first tasted this at a local restaurant who served Chamomile butter with scallops. It blew our mind, it's a perfect addition to seafood or vegetable dishes. 
Ingredients:
250g of salted butter (use unsalted if you are using this to add to buttercream or any sweet dish) Use Nuttelex if you want to make this vegan

4 teaspoons of Chamomile tea - You can also mix it up and use a chamomile lavender blend.

1 garlic clove, minced (optional) 

Salt and pepper to taste
Instructions:
Add 250g of butter to a pan
Add Chamomile to the pan also

Let the butter melt - do this slowly making sure not to boil as this will split the butter and cause it to clarify. 

Once melted, stir the chamomile through, keeping the pan on very low heat. 
After 4 or 5 mins pour the butter mix into a bowl and leave to cool. If you prefer no flower parts in the butter strain before it cools. 
We used ours on fresh bread! OMG