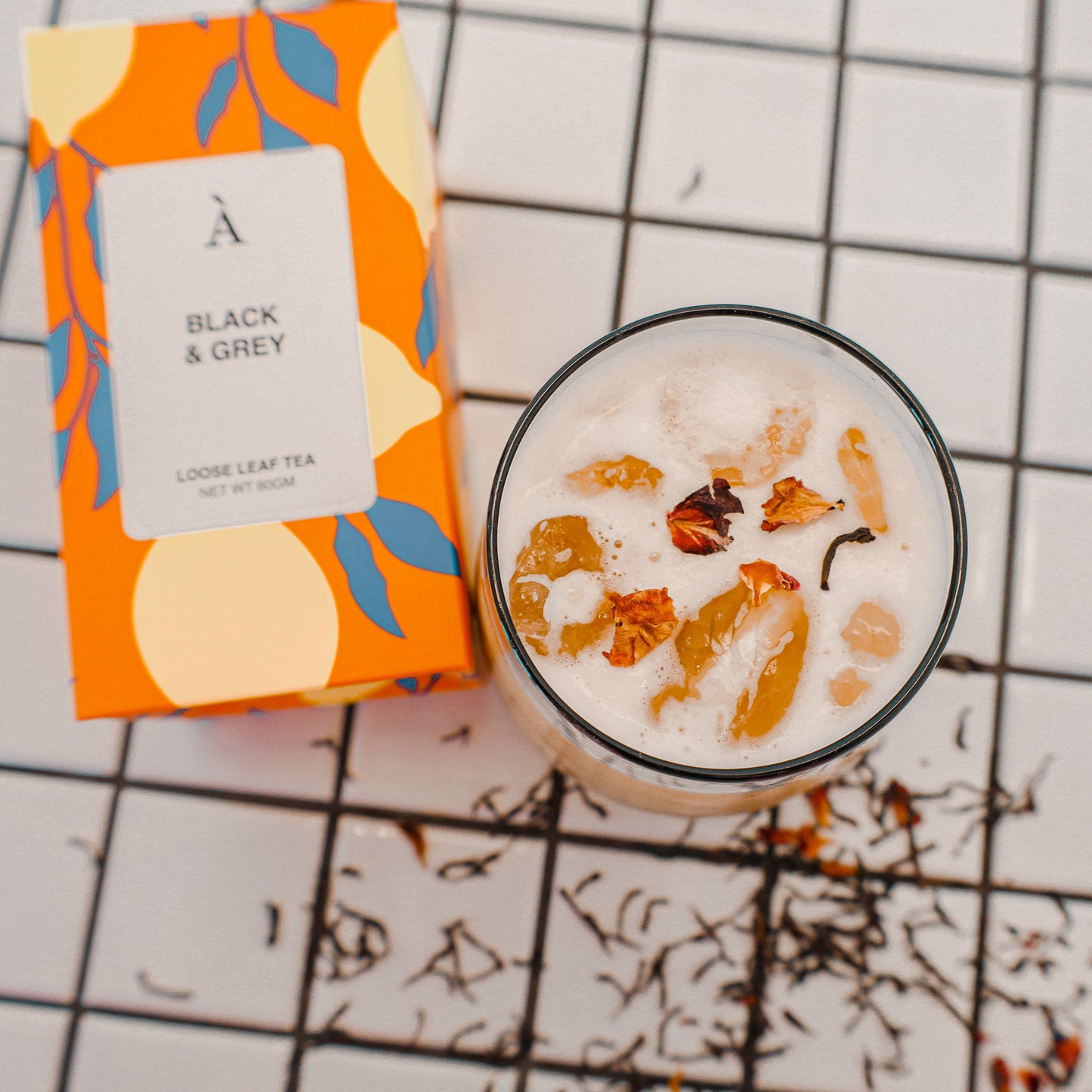 We love tea and we love a cheeky cocktail, blend the two together and OMG! This Earl Grey based cocktail is so easy. 
Black and Grey- 60 ml. Brew for 3 mins using 2 teaspoons of tea. Strain and chill. 
Gin- 30 ml
Licor 43- 30ml
Almond Milk 40ml
Shake all together and serve over ice in a short glass. Garnish with Dehydrated Orange.