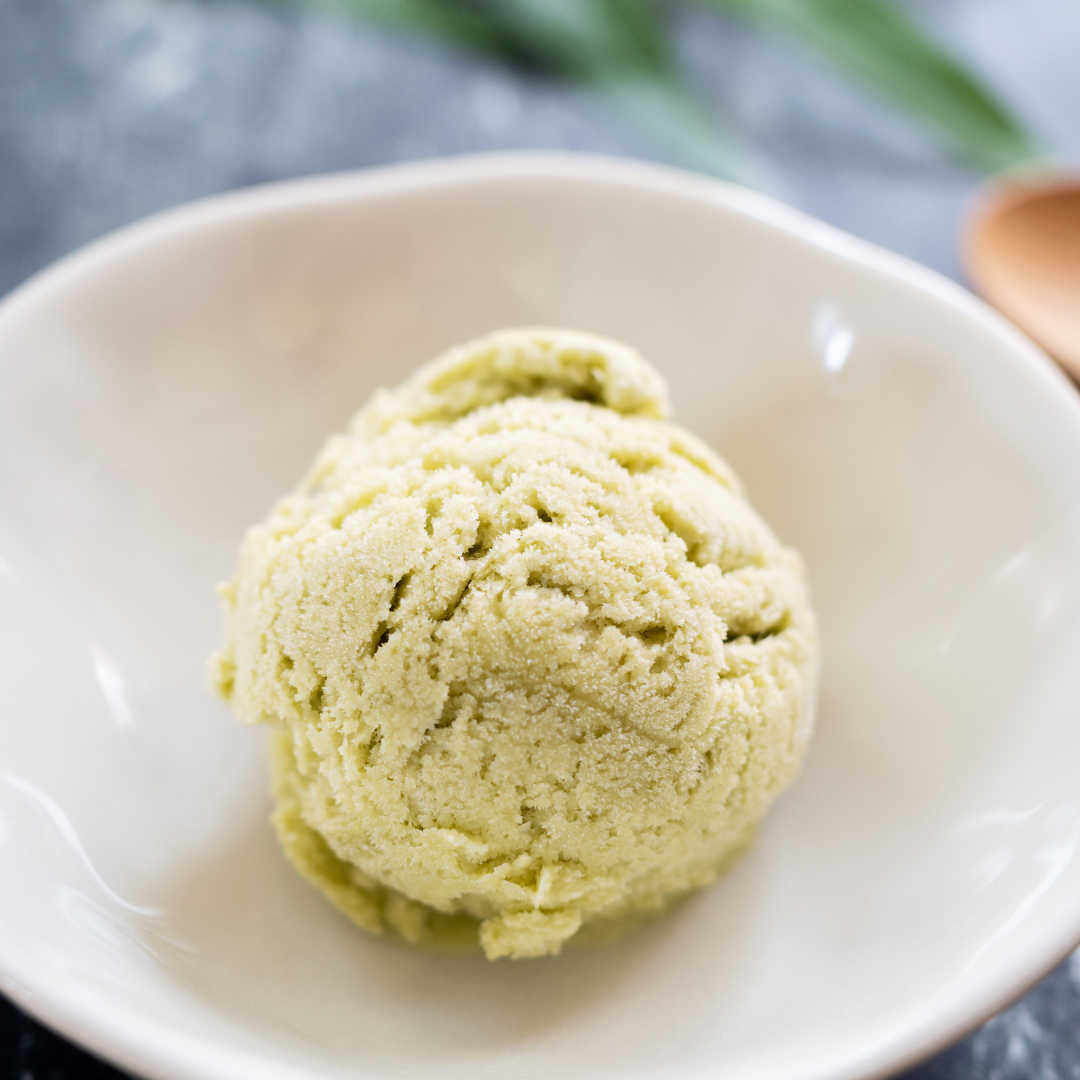 Green tea ice cream 
This earthy and sweet ice cream is a must for green tea lovers. Made with our Australian grown green tea this matcha like ice cream is perfect in iced matcha lattes or in a bowl enjoyed on its own. 
Ingredients:
2 cups heavy cream

1 cup full cream milk 

3/4 cup granulated sugar

5 teaspoons of Green Tea 

5 egg yolks

1 teaspoon vanilla extract
Instructions:
In a medium saucepan, heat the heavy cream, whole milk, and sugar over medium heat.

Once the mixture comes to a simmer, remove the saucepan from heat and add the green tea. Let the tea steep for 5 minutes.

In a large bowl, whisk the egg yolks until light and frothy.

Gradually add the green tea mixture to the egg yolks, whisking constantly to prevent curdling.

Pour the mixture back into the saucepan and return it to the stove. Cook over low heat, stirring constantly, until the mixture thickens and coats the back of a spoon, about 5-7 minutes.

Remove the saucepan from heat and let the mixture cool to room temperature.

Stir in the vanilla extract and cover the mixture with plastic wrap, pressing the wrap directly against the surface to prevent a skin from forming.

Chill the mixture in the refrigerator for at least 4 hours or overnight.

Once the mixture is fully chilled, pour it into an ice cream maker and churn according to the manufacturer's instructions.

Transfer the ice cream to a freezer-safe container and freeze for at least 2 hours, or until firm.
VEGAN Green tea Ice cream. 
Using coconut, almond or oat milk. 
You can also sub out the cornstarch if you use coconut cream. 
Ingredients:
2 tablespoons of cornstarch or arrowroot powder
3 cups of Alternative milk 
1/2 cup of coconut nectar
3 teaspoons of Green tea. 
Instructions:
Combine cornstarch with 1/2 cup of alternative milk and whisk it is smooth. 

In a medium saucepan, add 2 1/2 cups of alternative milk and coconut blossom nectar and green tea. 
Let this heat for around 4 mins.
Strain out the green tea and return pan to stove top. 
Add in the cornstarch mixture and stir until thickened. 
Put mix in the fridge to cool down.
Once cool add it to your ice cream churner or thermomix. If you don't have one put it into the freeze and mix it up every hour or two to prevent ice forming on the top.
Store in the freezer