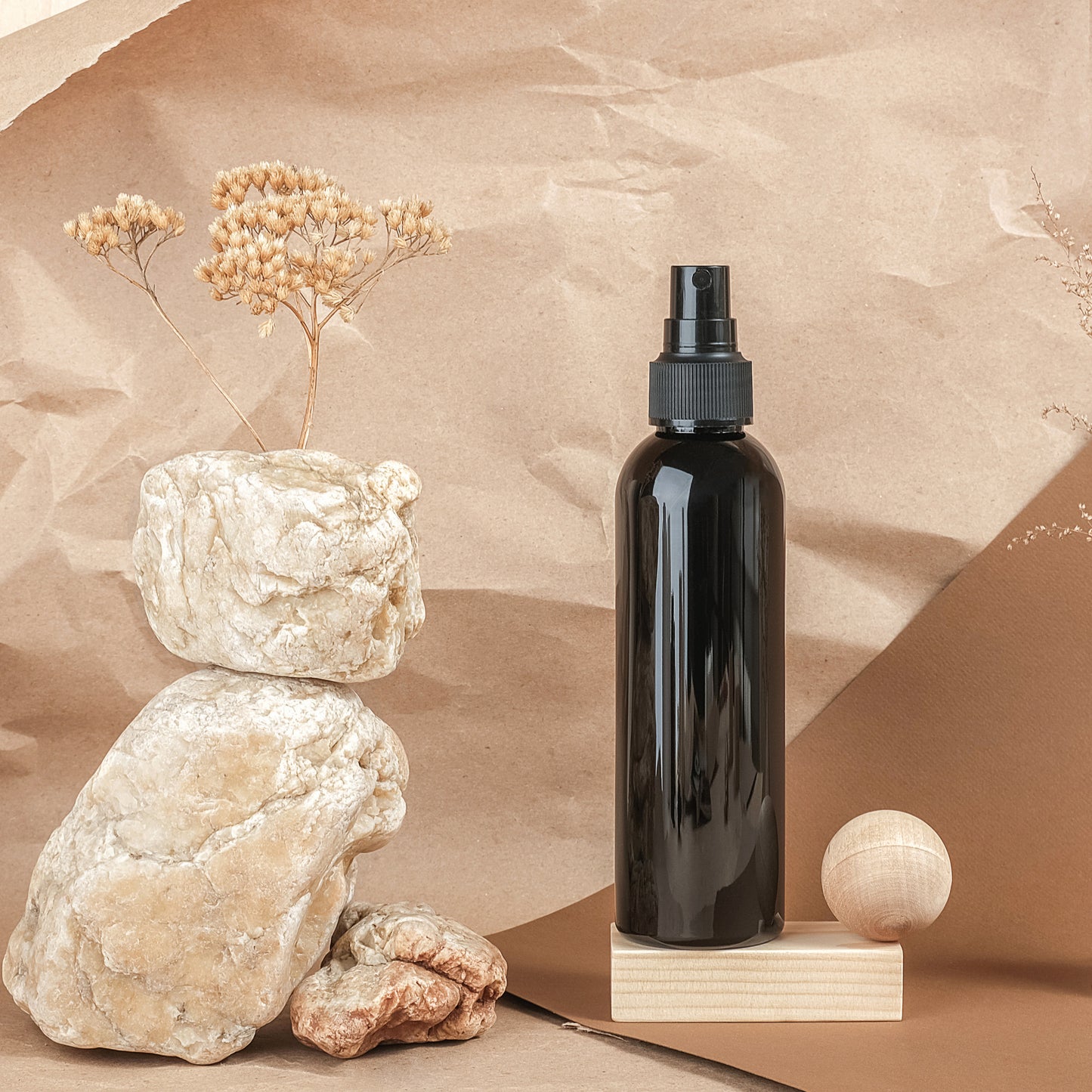 Chamomile and lavender hair tonic
Want silky lush feeling hair? Try our super simple Organic Chamomile and Lavender hair tonic. 
Ingredients:
4 chamomile and 

lavender tea

2 cups boiling water

1/4 cup apple cider vinegar

1/4 cup aloe vera gel ( You can leave this out if it's hard to get)

6 drops lavender essential oil. (or your favourite essential oil)
Instructions:
Boil 2 cups of water in a saucepan.

Once the water is boiling, add the chamomile and lavender tea and let it steep for 5-7 minutes.

Strain and let the tea cool completely.

In a large bowl, mix the cooled tea, apple cider vinegar, aloe vera gel and lavender essential oil until fully combined.

Pour the mixture into a clean spray bottle.

To use the hair tonic, spray the mixture evenly onto freshly washed and towel-dried hair, focusing on the ends. (shake it before you use it)

Do not rinse out the tonic. Style your hair as desired.
 Love the idea but want to keep it simple, leave out the Gel and Vinegar or swap the Chamomile and lavender out for straight Chamomile tea instead.