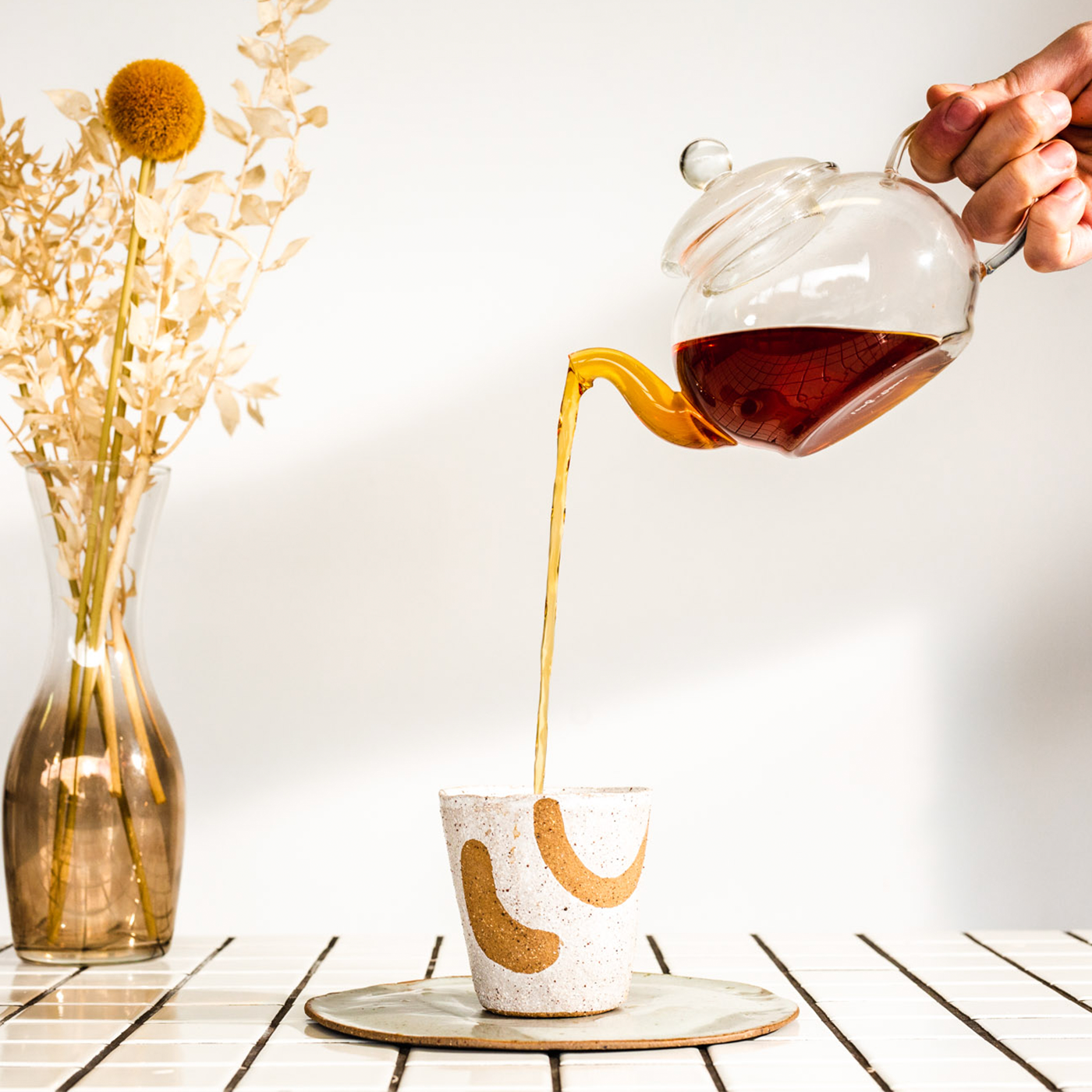 Love tea? Here are 5 ways to make it even better:
We know everyone bangs on about how to brew the perfect cup of coffee but did you know tea is just as delicate.
Check out our top tips on how to get the best cup of tea!
Use fresh, high-quality water: The quality of the water you use can make a big difference in the taste of your tea. Use fresh, cold water that hasn't been sitting in your kettle or pot for too long. If your tap water has a lot of minerals or a strong taste, consider using filtered or bottled water instead.

Choose high-quality tea: Just like with water, the quality of your tea leaves can make a big difference in the taste of your tea. Look for loose leaf teas made with whole leaves or large pieces of broken leaves. Avoid low-quality tea bags or tea blends that contain artificial flavors or additives.

Get the water temperature right: Different types of tea require different water temperatures to release their flavors properly. Use a thermometer or a kettle with temperature control to make sure you're getting the right temperature for your tea.

Don't over-steep your tea: Over-steeping your tea can lead to a bitter taste. Make sure you're following the recommended steeping time for your tea, and use a timer if necessary to ensure that you're not leaving the tea in the water for too long.

Experiment with brewing methods and accessories: There are a variety of brewing methods and accessories available for tea, from traditional teapots and infusers to modern tea makers and travel mugs. Experiment with different methods and accessories to find the one that works best for you and brings out the flavors of your favorite teas.